Lions Meet Tigers in Tampa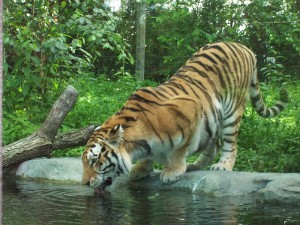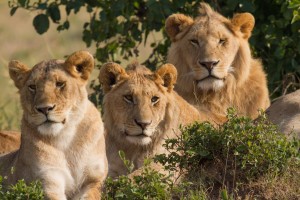 (Click Images for More Info)
About Auburn
When Penn State takes on the Auburn Tigers volleyball team tonight, it may be facing its toughest road match of this still-young season.  The Tigers, led by 5-11 Fr. OH Brenna McIlroy, are 7-2, having gone 3-0 last weekend in the Memphis Invitational (defeating Arkansas Little Rock, 3-1, and Memphis and Tennessee Tech in straight sets).
McIlroy, who leads Auburn with 104 kills (2.89 kills/set), is tied for the team lead with 11 aces (0.31/set), and is second on the team with 86 digs (2.39 digs/set), earned her second SEC Freshman of the Week honor in three weeks.  5-9 So. setter Alexa Filley, another strong performer for the Tigers, was named Memphis Invitational MVP after averaging 12.30 assists/set.  Auburn will also be counting on 6-1 Jr. MB Breanna Barksdale, who has tallied 2.77 kills/set and has registered a .267 attack %.
Auburn head coach Rick Nold had this to say prior to the tournament:
This is a big tournament for us,"  said. "South Florida beat us last year at our place. St. John's has had a really good program for a number of years. And Penn State obviously has a huge history, winning six out of the last eight national championships. For us, it's a matter of going in and competing every match. This is the type of competition we'll see in the SEC, and we've got to be ready for that and step up to those challenges.

With Penn State, we're going to go in and serve tough, try to take them out of system and play aggressively," Nold said. "I think that's got to be our mindset all weekend.
About Penn State
The Nittany Lions are 8-0, and have yet to drop a set this season.  Last weekend, they went 3-0 in the Golden Dome Invitational, with 6-2 Sr. OH Megan Courtney named the Golden Dome Invitational Most Outstanding Player and 6-0 RS Fr. setter Bryanna Weiskircher 6-2 So. OH Ali Frantti also named to the All-Tournament team.
Polling aside, Penn State ranks high in several statistical categories:
Team 3.46 blocks/set — 1st in the NCAA
Team .310 attack % — 6th in the NCAA
 Opponent's .086 attack % — 2nd in the NCAA
Haleigh Washington — 1.58 blocks/set — 8th in the NCAA (1st in the Big Ten)
Haleigh Washington — .477 attack % — 8th in the NCAA
Megan Courtney and Ali Frantti on State of the Team
Penn State Stats
PSU Attack Leaders: 9-13-15
PSU Serving Leaders: 9-13-15
PSU Rcpt/Dig Leaders: 9-13-15
PSU Blocking Leaders: 9-13-15)
Credits