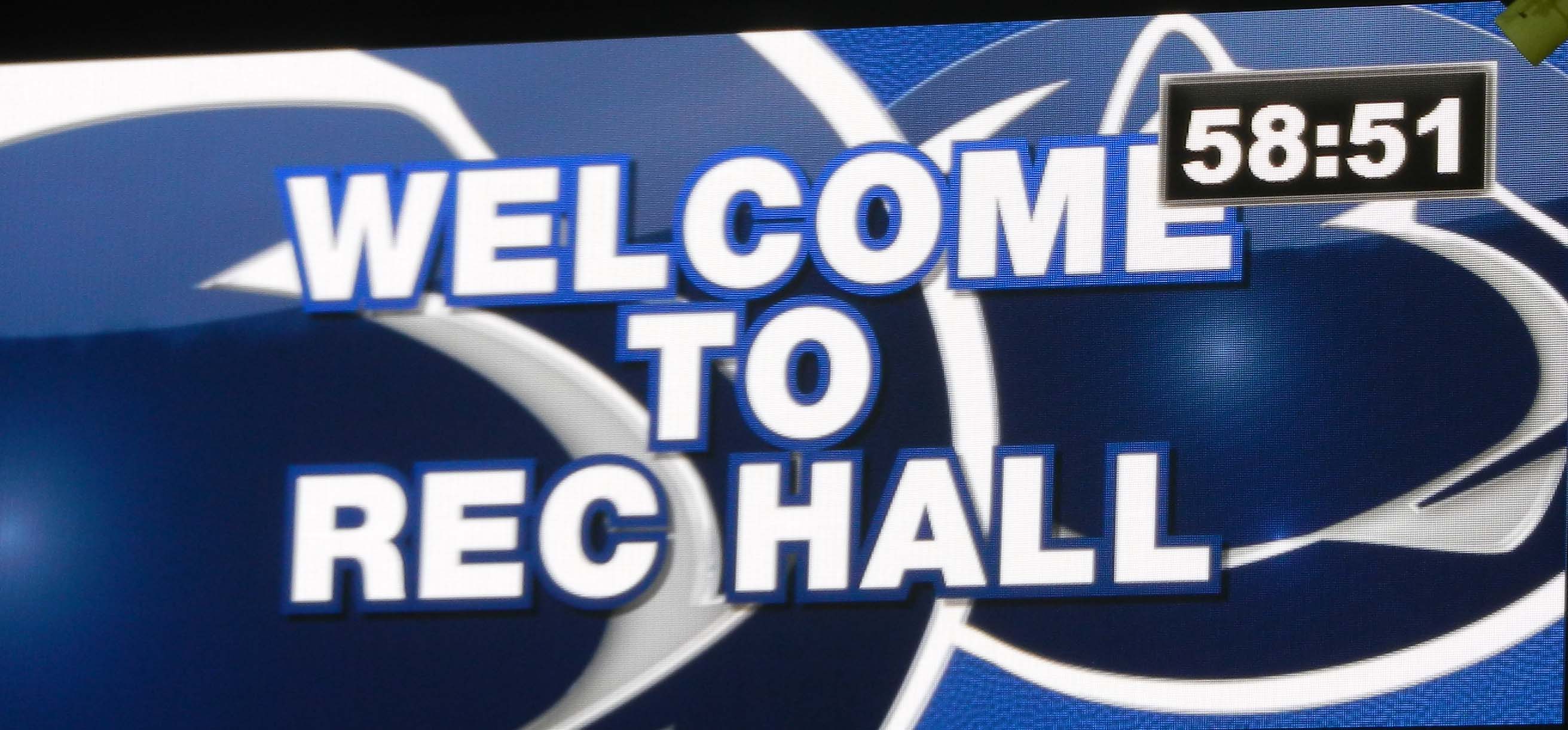 Katie Slay Wins Big Ten Defensive Player of the Week

(Katie Slay photo courtesy of GoPSUsports.com)
GoPSUsports.com.  UNIVERSITY PARK, Pa. – Junior Katie Slay (Raleigh, N.C.) was named the Big Ten Defensive Player of the Week for her performance in the Active Ankle Challenge, conference officials announced Monday. This is the first honor of the season for Slay and the fourth of her career.

Slay was a threat on both offense and defense in Penn State's three matches over the weekend. Slay helped Penn State to a 3-0 record in the Active Ankle Challenge hosted by Louisville. The Preseason All-Big Ten honoree tied for second on the team with 25 kills for the weekend on .500 hitting, while also contributing a team-best 16 blocks.
For the complete release from GoPSUsports.com, Click Here.
Updates on Florida, Stanford and Texas 
Florida
University of Florida head coach Mary Wise addressed the media Monday morning as part of the Gators' All-Sports Media Day.

Wise spoke about the Gators' sweeps over FIU, Florida A&M and Florida Gulf Coast, as well as the play of junior middle blocker Chloe Mann (Gainesville, Fla.) and the three freshman starters who stepped up in their Gator debuts.

Next up for Florida is the third annual Nike Big Four Classic, which pits No. 2 Texas and No. 6 Stanford against the No. 18 Gators at Rec Hall on the campus of No. 3 Penn State. The Orange and Blue face the Longhorns at 4:30 p.m. ET on Friday before taking the court against the Cardinal at 4 p.m. ET on Saturday.
For the complete release from gatorzone.com, including the video of Coach Wise's press conference, Click Here.
Stanford
Aug. 29, 2012.  Get an inside look at the Stanford women's volleyball team each week. In this edition, junior Rachel Williams talks about the team's trip to Hawaii and travel to Penn State.

Hey Stanford family, friends and fans!

Our first three weeks of preseason have been very exciting! The new freshmen are getting along great and learning quick, making their transition to college volleyball an easy one.

While the purpose of the Hawaii Tournament was strictly business, the team was able to squeeze in a day of sun, sand, and snorkeling at the Outrigger Canoe Club in Waikiki before we left. Men's volleyball alumni Brad Lawson and Spencer McLachlin's parents joined us at the Outrigger, and showed us the ropes on how to canoe and paddle board. Everyone caught on pretty quickly, and our success has led to talks of starting the Stanford women's paddleboard team! After our fun at the Outrigger, we were able to get lunch in downtown Waikiki and hang out at the hotel before we went to the airport for our NINE hour redeye to Washington D.C.
For the complete article from from GoStanford.com, Click Here.
Texas
Aug. 28, 2012

No. 2 Texas at West Virginia


When: Wednesday, Aug. 29, 2012
Where: Morgantown, W.V. (WVU Coliseum)
Live Stats: Gametracker on TexasSports.com
All-Time Series: First meeting

QUICK HITS
• Tomorrow night's match features the first Big 12 contest in any sport for West Virginia. This is the first time that Texas and West Virginia have played each other in women's volleyball.
• Head coach Jerritt Elliott needs one Big 12 win to record his 200th overall conference win in his career (170 at Texas, 29 at USC).
For the complete Preview from TexasSports.com, Click Here.
Cutting Down on Herrors
Last season, #1-ranked and undefeated Illinois handed Penn State its first home defeat since 2004.  As RaymondLuxuryYacht noted after the match:
It was a see-saw, mostly defensive, five-set battle. The teams combined for almost 30 blocks (PSU 12.5, Illinois 17), over 190 digs (PSU 99, Illinois 93), and team hitting percentages both were below .200 (PSU .134 to Illinois .184).

The big difference in the match (stop me if you've heard this tune before) was errors, specifically hitting errors. Penn State had more kills (+13), more digs (+6), and more aces (+1) than Illinois, but also managed to build up a big lead in one of those undesirable categories, hitting errors (+18) – OUCH!!!
RaymondLuxuryYacht wasn't the only one talking about Penn State team herrors last season: Penn State Head Coach frequently mentioned the need to cut down on mistakes hitting errors, service errors, and other mistakes. 
It's way too early in the season to draw any conclusions as to whether the 2012 Penn State team will improve in those areas, but we thought we'd post the following table (which we'll update throughout the season) to provide a bit of perspective (note that for the years 2006 and 2007, we've provided both actual data, and data roughly adjusted to reflect the current 25-points to win for the first four sets.
Errors per Set (by Season) - Pre-Oregon State Match
Season
Total Sets

Attack
Errors/
Set
Service
Errors/
Set
Receive
Errors/
Set
2006-Pro-forma
(assuming
25 Points
per set)
114
4.19
2.40
0.84
2007-Pro-forma
(assuming
25 Points
per set)
122
4.00
2.31
0.78
2008
(25 Points
per set)
116
3.69
2.91
0.61
2009
(25 Points
per set)
122
3.36
1.98
0.53
2010
(25 Points
per set)
123
3.95
2.21
0.78
2011
(25 Points
per set)
122
4.62
2.36
0.93
2012
(25 Points
per set)
20
3.80
2.35
0.90