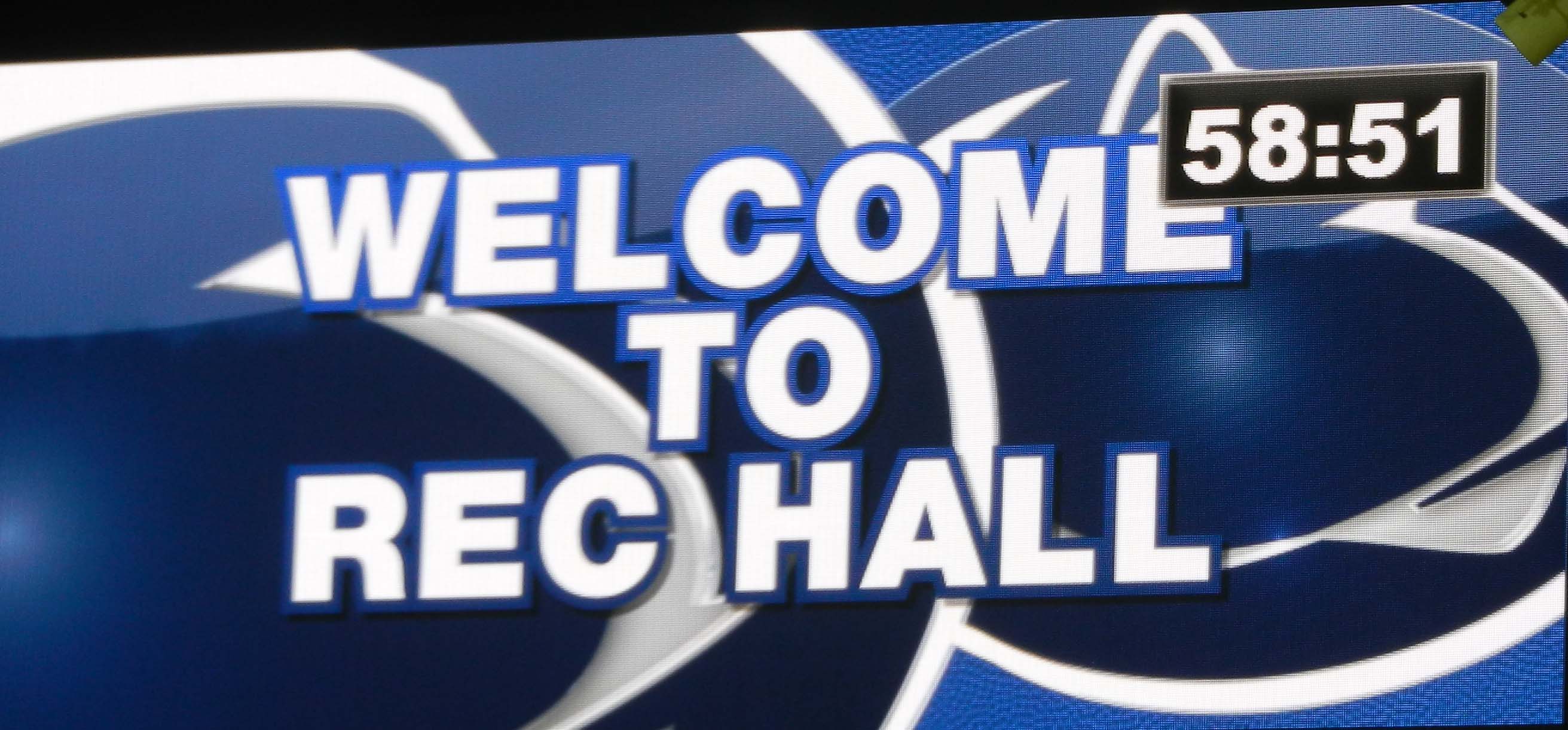 Video Highlights from Penn State Classic
For those of us who were unable to make it to the Penn State Classic, GoPSUsports has posted a short video, with highlights from the weekend matches.  To watch the video, Click Here.
Lions Close-out Classic with 3-0 Win over EIU
Slay, Courtney and Fuller on All-Tournament Team
This one — a 3-0 sweep of Eastern Illinois (25-14, 25-14, 25-16) went pretty much like the matches against Portland and Duquense.  All three opponents played tough, and EIU was no exception.  But at the end of the day, Penn State was just too much for each of them.
Reflecting their solid play throughout the weekend, three Nittany Lions were named the All-Tournament Team: 6-6 Jr. MH Katie Slay (who also was named the Penn State Classic MVP),  6-2 Fr. OH Megan Courtney, and 5-6 So. DS Lacey Fuller.  Congrats to all three (and particularly to Courtney and Fuller, as we think it's a first for both of them in their college careers).
Also named to the team were EIU's 6-2 So. MB Kelsey Roggemann, Portland's 6-1 Sr. OH Ariel Usher and 5-7 So. L Patti Abshire, and Duquesne's 6-1 Jr. OH Allison Foschia.
Match Stats
(Courtesy of GoPSUsports.com)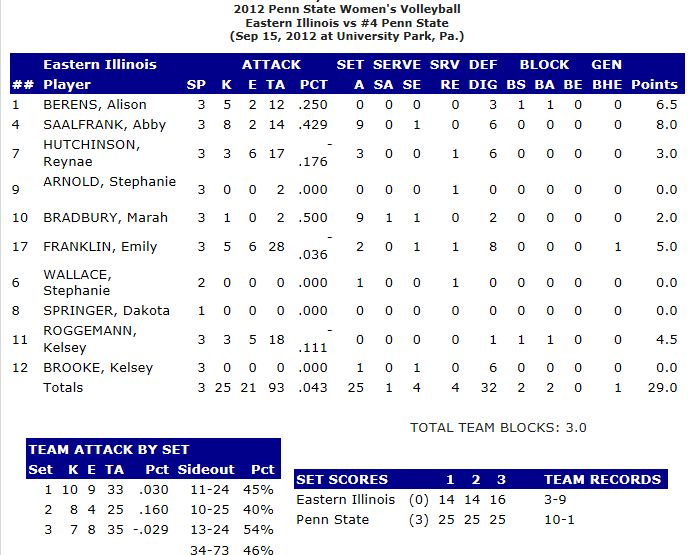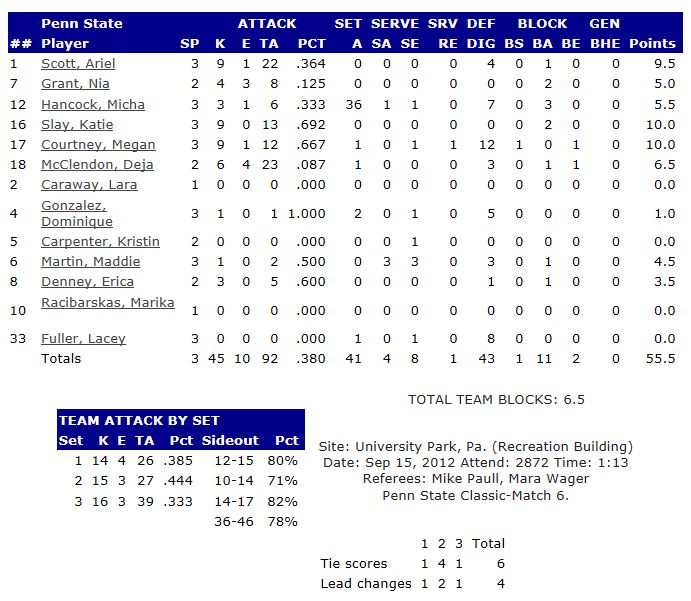 Penn State Downs Duquesne 3-0
We are early risers, but we're not sure we'd be fully prepared to play a volleyball match at 10:00 a.m. as Penn State and Duquesne did on Saturday.  Actually, we wouldn't be prepared to play a volleyball match regardless of the starting time, but that's another matter.
The early start didn't appear to phase the Nittany Lions, as they came away with a 3-0 win (25-16, 25-16, 25-16).   Penn State was led by 6-6 Jr. MH Katie Slay, who totalled 12 kills and registerd a .579 attack %, 6-2 Fr. OH Megan Courtney, and 6-1 Jr. OH Deja McClendon. 5-11 So. S Micha Hancock set the team to a .321 attack %, and added nine digs and 36 assists.  6-4 Jr. Opp Ariel Scott led the Nittany Lions with five blocks.
Match Stats
(Courtesy of GoPSUsports.com)