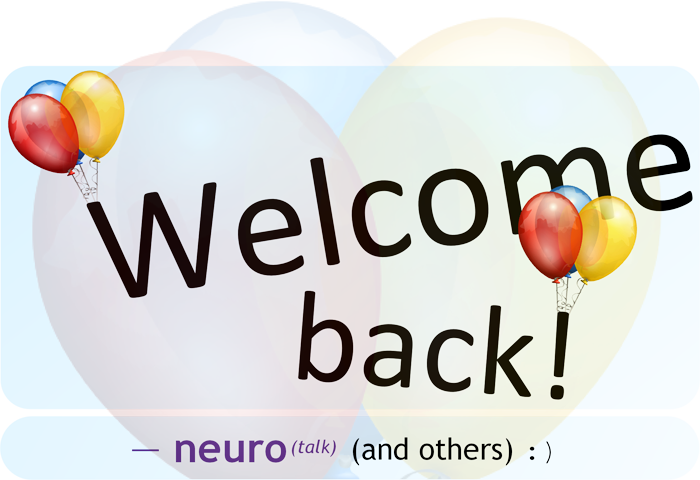 A Tale of Two Quotes
I feel great about Steve's return to Penn State because he has demonstrated that he is a loyal Penn Stater. . . . He has a great feel for the game and he is going to make significant contributions to the success of the program from his new position.

(Penn State Women's Volleyball Coach Russ Rose on the hiring of Steve Aird, sometime in the past, for some job).
Steve was with us in the past.  He is a former captain on the Penn State men's team and a Jr. Canadian national team member.  Steve brings great energy and passion to the game and has had good success everywhere he has been.

(Penn State Women's Volleyball Coach Russ Rose on the hiring of Steve Aird, on a different occasion in the past, for a different job).
These two quotes could have been taken from the same interview, but they weren't.  The first is from 2007, following the hiring of Steve Aird as Director of Volleyball Operations for the Penn State Women's Volleyball team.  The second is from earlier this week (in a very, very, short, interview Russ Rose gave to DigNittany's crack team of researchers and statisticians), after Steve's hiring as the new assistant coach for the team.
The quotes aren't headline-grabbing.  In fact, they're pretty matter-of-fact.  But they illustrate two important factors that speak to why Russ Rose chose Steve Aird out of the many, many candidates for the job.
The first is that Russ Rose has a long history with Steve Aird, dating back to 1997, Aird's freshman season at Penn State as a member of the Penn State men's volleyball team.  As Aird told Gordon Brunskill in an interview in the Centre Daily Times:
We've been communicating since my freshman year of college.  We've had a really good relationship the whole time.
The second is that Rose and Aird like and respect each other — so much so that Rose has hired Aird on two separate occasions.   And, perhaps even more importantly, they've worked together in the past, and understand each other's goals and priorities.  As Aird said in his interview with Gordon Brunskill: "I kind of know what [Coach Rose is] about and what he's after."
That familiarity was important to Coach Rose too, as he emphasized in his interview with Gordon Brunskill:
I thought [Steve] would be able to continue the success we've had, work with the players and understand how I work.  It is an important part of it because I'm involved in so many things. I need to trust that the people working with the players are really aware of some of the standards I think are really important here.
For the complete article by Gordon Brunskill, click here.
Steve Aird – What, Where and When
Playing Experience
Steve Aird was a member of the Penn State Men's Volleyball team from 1997 to 2000, serving as team captain in both 1999 and 2000, and helping Penn State to reach the Final Four three times during his four years on the team.  He graduated from  Penn State in 2000, with a BA in Letters, Arts and Sciences.
Prior to Penn State, Steve was a member of Team Canada Volleyball from 1995-97, taking part in international competions against elite national teams around the world.
Coaching Experience
Penn State (2000 – graduate assistant)
Davidson (2001, assistant coach)
Auburn (2002-04, assistant coach)
At Auburn, Aird had wide-ranging responsibilities, including training, recruiting and camps.  According to Penn State's athletic department website (last checked – 3-23-12), during Steve's three years at Auburn, "the Tigers jumped from the 286th-ranked program nationally to as high as 77th in 2004."
Cincinnati (2005-2006), assistant coach)
At Cincinnati, Aird's duties included serving as the Bearcats' recruiting coordinator, scouting and player development.  He is credited with helping setter Noel Olson earn 2nd Team All-Big East honors in 2006.  While at Cincinnati, he also served as head coach of the Team Z 17's in 2005, when they achieved a third place finish nationally, and the Team Z 18's in 2006.  In both seasons, his teams earned a spot in the Open Nationals.
Penn State (2007 – Director of Volleyball Operations)
Steve's 2007 season at at Penn State was a memorable one, as the PSU Women's team won the 2007 National Championship, with a 32-2 overall record and a perfect 20-0 record in Big Ten Conference play.  During that season, Steve worked with four players who earned AVCA All-American Honors: Christa Harmotto, the 2007 Big Ten Player of the year, Alisha Glass, 2007 2nd Team All American, Arielle Wilson, the 2007 Big Ten Freshman of the year, and Megan Hodge, the MVP of the 2007 NCAA Final Four.
Complete Athlete Sports International (2008 – 2012)
Steve's duties at Complete Athlete Sports included serving as Chief Marketing Officer for Complete Athlete Inc., Director of Operations for TCA Volleyball Club (Team Complete Athlete), which works with thousands of young people throughout the United States, as well as work with a branch of the company that taught volleyball to inner city children.
A Quick Look at Coach Steve, Coaching
So what's Steve like as a coach?  From his resume, he's pretty impressive in everything he does. But for a glimpse of Steve at work, take a look at the excerpt below from a SportsNation volleyball instructional video:
Welcome Back Steve!
So, bottom line, we're excited by the news of Steve Aird's return.  On behalf of all Penn State Women's Volleyball fans, Welcome Back Steve!