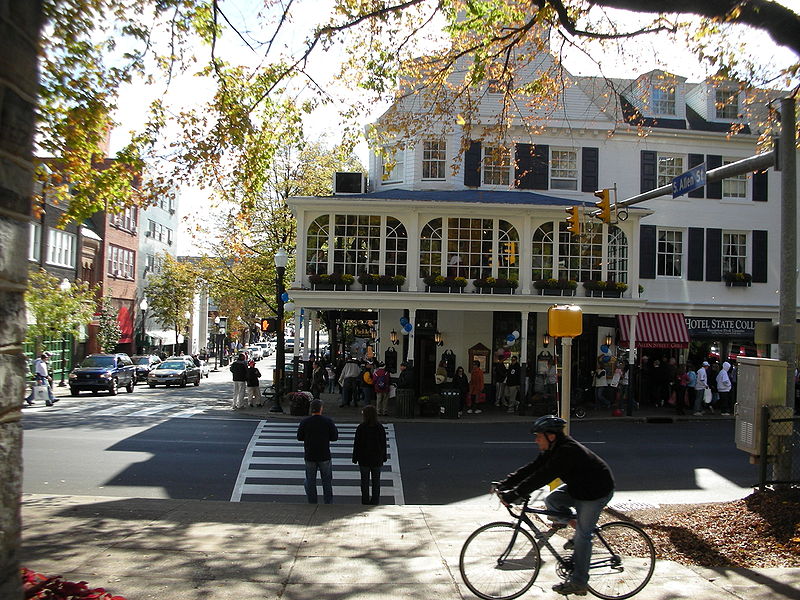 State College Area Stuff, by Arkitek

Our friends from Nebraska will be visting Penn State this Saturday, so we asked Arkitek, a long-time resident of the State College area, to give them some suggestions on what to see and do while they're in State College.  Several readers have noted that there are many places to see and things to do that aren't listed here.  Like the Penn State Creamery, All-Sports Museum, and the Palmer Museum of Art. 
Point taken.  This list isn't meant to be all-inclusive — it's one person's list of favorites.  There are plenty of other destinations.  Wherever you go, enjoy! 
Places
Fraser Street Parking Garage (for the View!)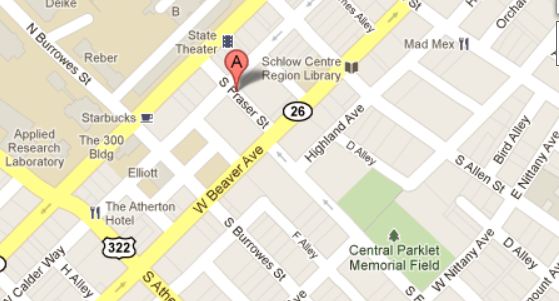 135 South Fraser Street, State College, PA
Arkitek: Take the glass elevator to the roof, enjoy a free panorama of Nittany Valley: Tussey Ridge to the South, the Allegheny Front to the North, and of course, Mt. Nittany to the East.
The Heart of Town and Gown
Arkitek: Start at State College's charming new Schlow Library on the corner of Beaver and Allen, and walk down the short, lively shopping block of Allen. Continue straight up the campus Mall, under what's left of a grand allee of American Elms, to Pattee Library. Along the way, see Old Main, to your right.
The Arboretum at Penn State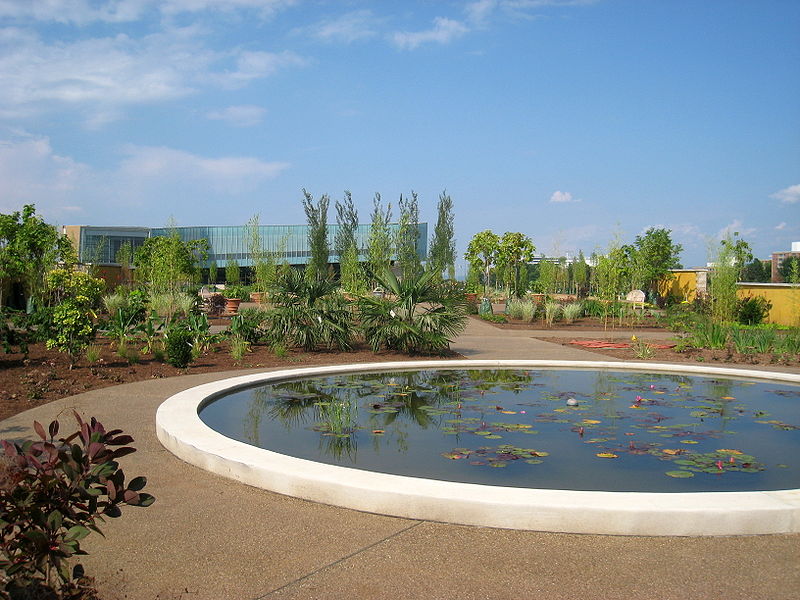 "The Arboretum at Penn State . . . an outreach, teaching, and research facility dedicated to preserving the beauty and ecological functions of vegetated landscapes in an urbanizing society."
Arkitek: The Arboretum may be austere in late season, but still beautiful with bare trees, pavilion and views.
The State Theater 
Arkitek: Newly restored 1930s movie theatre. Art films, indie and other music acts. 
"The State Theatre originally opened on October 15th, 1938. It was built by John Hamilton Henzey for RCA Films at a cost of $70,000.   "Warner Bros. announces with pride the opening of Central Pennsylvania's newest and finest theatre," read an October 15 advertisement in the Centre Daily Times."
Mount Nittany 
"Mount Nittany is the common name for Nittany Mountain, a prominent geographic feature in Centre County, Pennsylvania. The mountain is actually part of a complex of ridges that separates Nittany Valley from Penns Valley, with the enclosed Sugar Valley between them.
Arkitek: Summit it!
(At left, a view of Mount Nittany looking toward center field from the Press Box of Medlar Field at Lubrano Park.) 
Shingletown Gap
Arkitek: Hike it! Fairy-tale hemlock groves; cliffs, streams and maybe mushrooms. Trip Report:
There are many springs on the mountain sides of Tussey Mountain and Bald Knob. Within a distance of 2 miles the runoff from these mountain springs form Roaring Run which makes it's way out of this mountain valley by passing through Shingletown Gap. During the late summer and early fall months, Roaring Run is more like a Whispering Trickle. However Roaring Run lived up to it's namesake during my most recent hike of Shingletown Gap.
Food: Morning to Late Night
The Waffle Shop (two locations)
"1610 West College Avenue, State College, PA 16801
THE street of Penn State University. The Original Waffle Shop is nestled at the intersection of Blue Course Drive and West College Avenue. Beautifully landscaped, with easy in and easy out entrances, as well as ample parking."
or
1229 North Atherton Street, State College, PA 16803

Arkitek: A.Maz.Ing.  Snappiest servers and refills, cleanest tables, best breakfast value in the 45 states Writer has been in.  Arrive before nine, but you still may not beat the vast (but fast) line.
Saint's Café
Saint's Cafe
123 W. Beaver Avenue (between Fraser Street and Allen Street next to Kelly Alley)
State College, PA 16801
Arkitek: Cozy, with big south windows, strong coffee, amazing hot chocolate, fresh baked goods.
Margarita's
222 West Beaver Avenue
Arkitek: Luncheonette with formica booths almost as bright as the owners' smiles. Cheap, killer pizza, subs, strombolis and desserts.
Faccia Luna
1229 S Atherton Street
State College, Pennsylvania
Get directions
Arkitek: Possibly the US's best wood-fired pizza in a cozy café. Word is that the crab cakes are killer, too, but the pizza fans won't switch over to try them.
Rathskellar
108 South Pugh Street
State College, PA 16801
view map
Arkitek: One of the US's oldest college dive bars. Scrape off the grime, add your initials to the 1930s wood table, and order a Rock. (subject of many PSU "Case Studies"). Ask if you can still order off upstairs Spats menu.
The Diner: 126 West College Avenue
Arkitek: Wipe your seat, sit down, eat your Grilled Stickies, go home, go to bed.
Shopping
Rapid Transit Sports
115 South Allen Street
Arkitek: A local institution—the staff, all runners—both shoe and advise local runners, teams and assorted Olympians. Lots of other sports shoes, too.
Appalachian Ski & Outdoors
123 South Allen Street
Arkitek: Great outdoor gear since the 1970s. Now owned by a veteran mountaineer, the young, enthusiastic staff will outfit and psyche you up.
Uncle Eli's
129 East Beaver Avenue
"We are conveniently located one block from the Penn State University Park Campus. Look for us on Beaver Ave. near the intersection with Pugh St.

Stop in for a paintbrush or bendable party mustache! While you're here, bookmark us and check back for weekly specials and new arrivals!"
Arkitek: Just plain weird. A 1960s art supply store where you can find everything you don't need.
Stays
PA Reservations
Pa-Reservations.com is an online, affordable lodging reservation service. We have guest rooms, B&B's, apartments, efficiencies, houses and cabins to rent for all occasions.
Arkitek: Reliably the best group of B&Bs in the region.
Nittany Lion Inn
200 West Park Avenue
Arkitek: Rooms are fine, but the draw is the location. From this clean, gracious 1940s dowager, you can ditch your car and walk everywhere.